For those of you shopping for birthstone jewellery we have put together a list of all 12 gemstones and some of their properties, to make it all a little easier.
 Some stones can be substituted for others with similar looks or properties. For example, Diamonds can be switched with Herkimer Diamonds which are a water clear quartz.
We absolutely love natural stones and are always fascinated by the properties of each stone and the ways in which they affect different people.
Our Birthstone Jewellery Guide
Need some ideas?
Here's some of our birthstone jewellery.
Peridot Waterfall Earrings
Dangly, bold and delightfully easy to wear, these earrings are made with peridot.
Peridot is the birthstone for August.
Peridot is reputed to bring good fortune, balance and stability.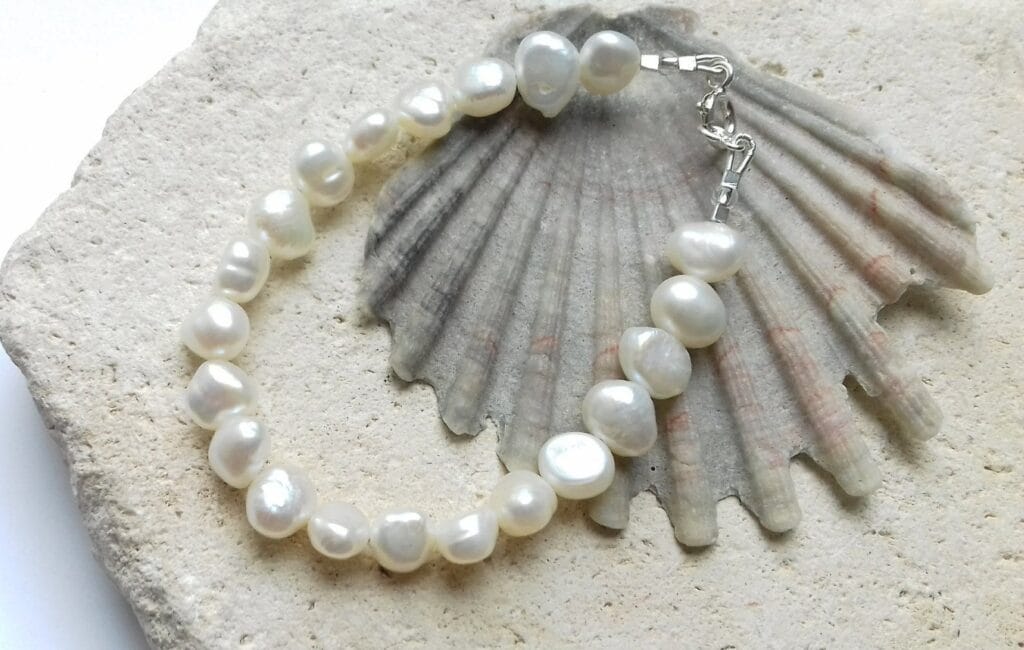 White Freshwater Pearl Bracelet
Beautiful, dainty and very wearable. These bracelets are made up of baroque flat pearls sized 6-8mm.
Pearl is the birthstone for June. Pearls are reputed to bring love and represent a pure heart.
Aquamarine Navette Dangle Studs
These simple but beautiful drop studs are perfect for adding a bit of lift to an everyday outfit.
Aquamarine is the birthstone for March. Reputed to have a soothing and calming effect on the wearer.